Dowlais
Merthyr Tydfil
<Click on the photograph to see a larger version>

The Dowlais Lapland Midgets - The Lord Raglan Pub Dowlais
A Tug of War team that won the seven competitions and Challenge Cup at Cyfarthfa Park in aid of Lifeboat Saturday.
Top Row: William Walsh, Timothy Connelly, Daniel Connelly, Daniel Murphy and Patrick Collins.
Middle Row: Joseph Burrows, Timothy Keefe, Edward Lee (Captain), Robert James and M. J. Daly.
Front Row: John Rees and Richard Jones.
(Photograph & Information Courtesy of Liam Hennessy)
A Close up of the Plaque under the Cup:
The Victoria Cinema.

With Manager W. H. Baker standing at the entrance.

(Photograph courtesy of Clive Baker, W.H.Bakers Grandson)

High Street, The Victoria Cinema and The Victoria Inn.
Dowlais High Street looking up towards the Bush Hotel.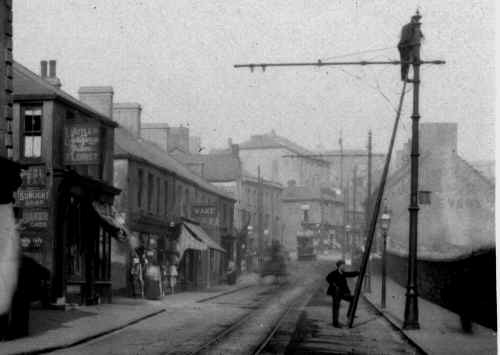 The Victoria Inn, High Street, Dowlais.
(photograph courtesy of the John Owen Collection)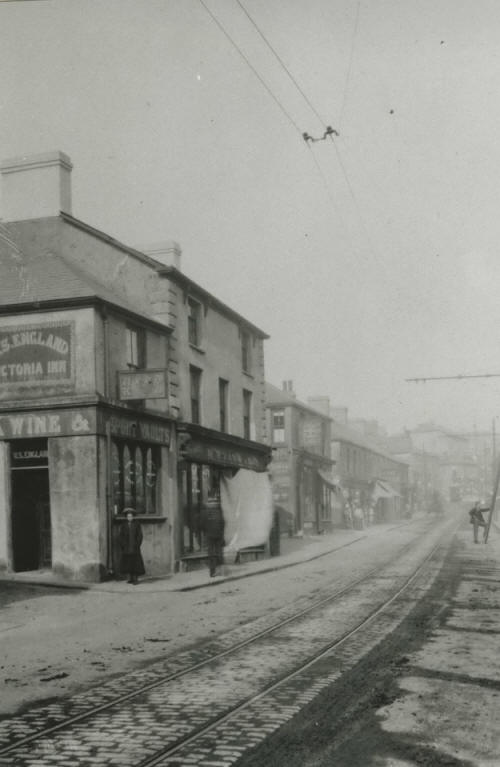 Dowlais High Street - 1930's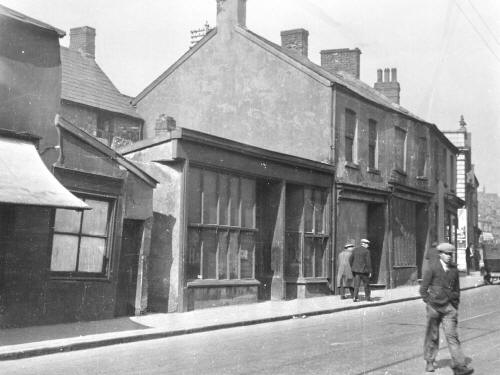 High Street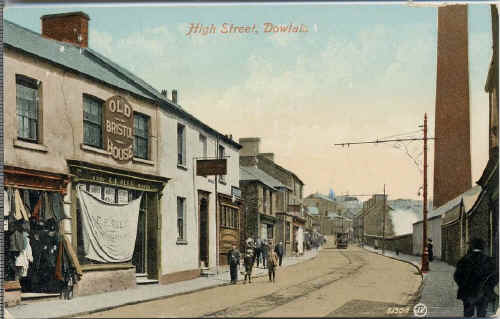 High Street
The Victoria Cinema and the The Prince Of Wales in the foreground, South Street and Bethania Chapel on the Right.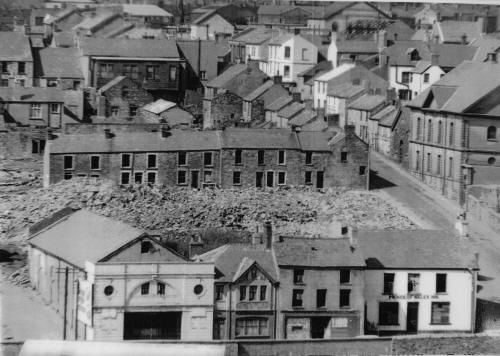 Dowlais from the Mountain.
(Photograph courtesy of Peter Noyce)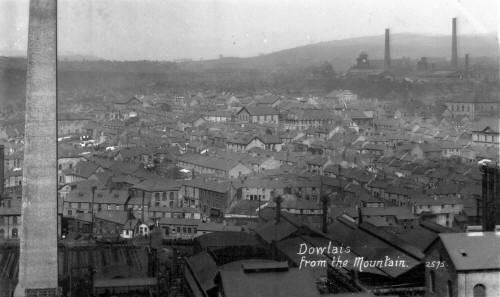 Dowlais and the High Street March 1966
(Photograph by Eric Warrilow)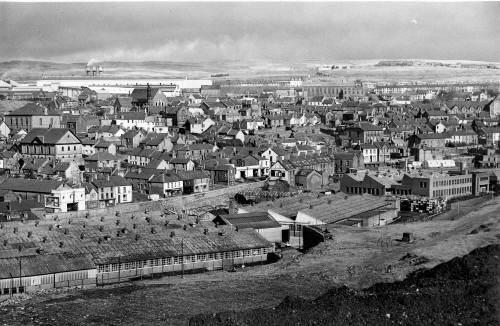 Dowlais George Street Coronation Party
(Photograph : Merthyr Express, courtesy of Carl Llewellyn)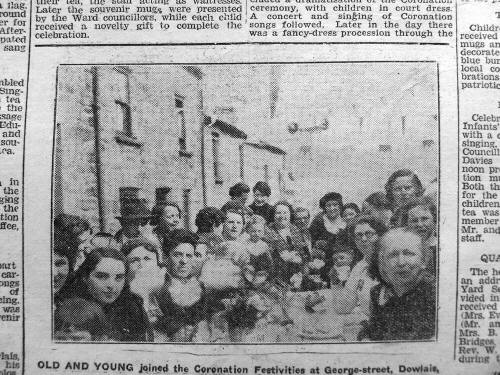 The Goat Mill Road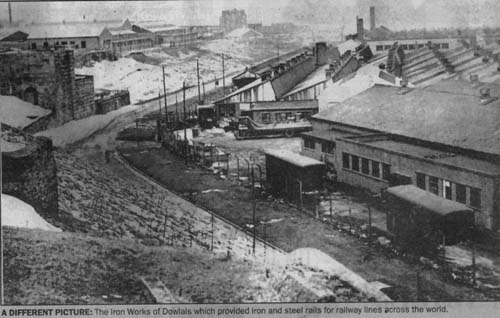 Dowlais from above the Goat Mill Road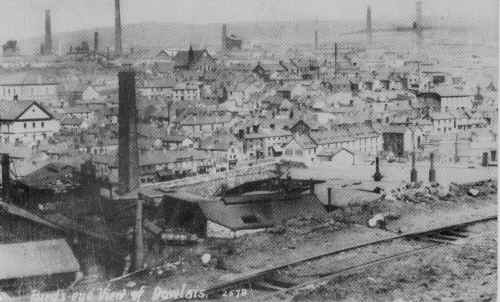 Old Berry Square, Dowlais (In the 70's)
This is Appletree Court, at the top of the photo is Watercourse St
and just to the right is Brynseion Ct. The gentleman in the picture is Dick Edwards with his 1957 Hillman Minx. Dick was an engine driver in the Works until it closed, his last job was as a boilerman with Conways Dairy, finally retiring at 72 years of age .
(Information kindly provided by Dave Thomas of Yew Close Gurnos)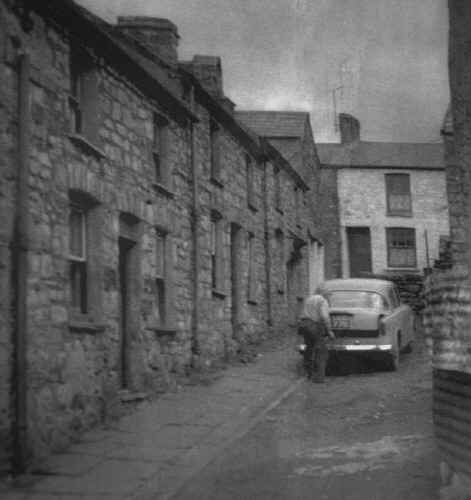 A summer afternoon in Walter Street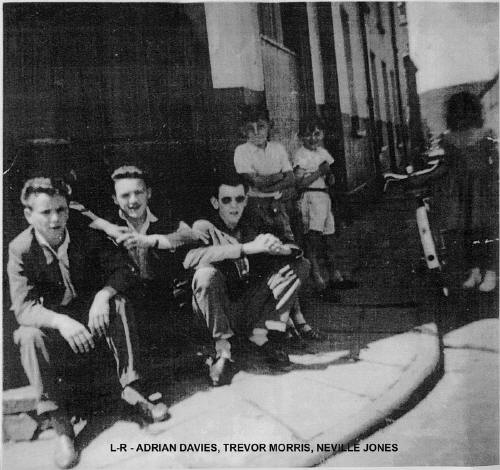 Mary Street - Dowlais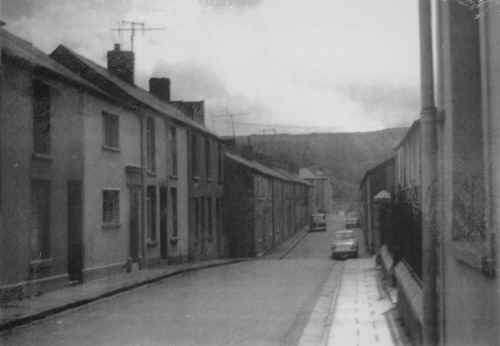 No 20 Mary Ann Street at the Junction with Mount Pleasant Street
(Thanks to Keith Watts for identifying this photograph)
| | | |
| --- | --- | --- |
| | | Same scene a little later. |
(Courtesy of the John Owen Collection)
Russell Street in the 1960s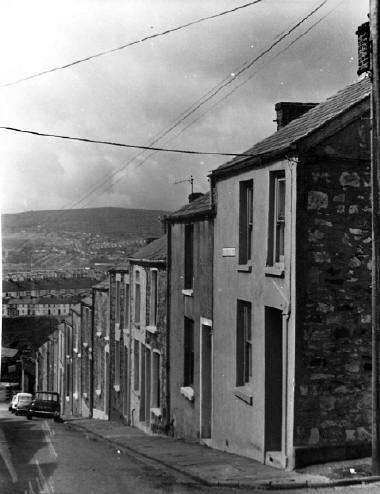 15 Bryntirion Street - Dowlais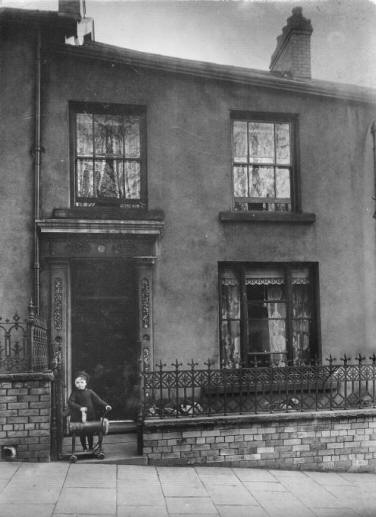 Wyndham Street in the 1970's
(Photograph Courtesy of Val Griffiths)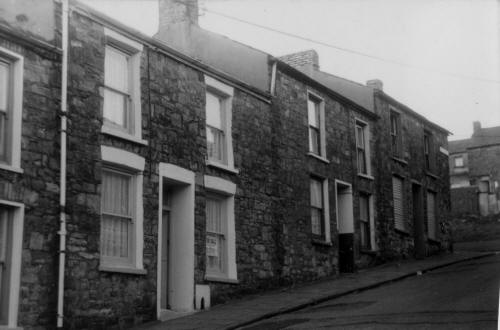 Bryn Sion Chapel, Dowlais.
(Photograph courtesy of Steve Brewer)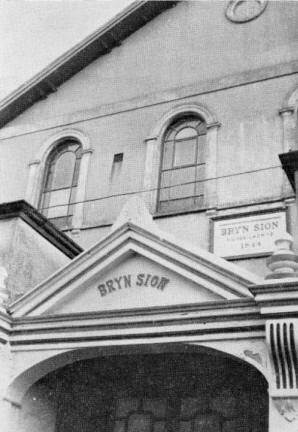 Do you have any photographs or information relating to Dowlais, Merthyr Tydfil?
If so, please contact us, by clicking the 'Contact Us' button.

To the Map