Dowlais
Merthyr Tydfil
126, High Street, Emile Evans Printers, December 1975.
(Photograph courtesy of the John Owen Collection)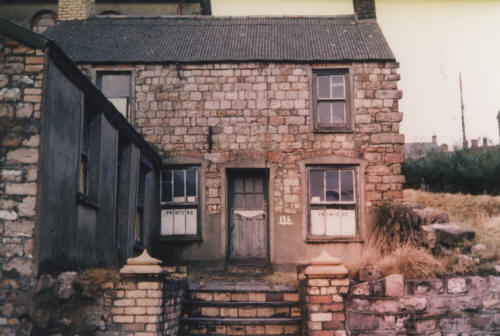 High Street, Dowlais by junction with the Goat Mill Road.
Showing the Sun Inn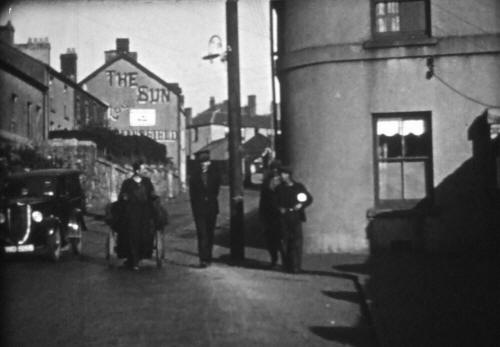 Bert Turvey Serving Behind the Bar at the British Legion.
(Photograph Courtesy of Jaccy Morgan, nee Turvey)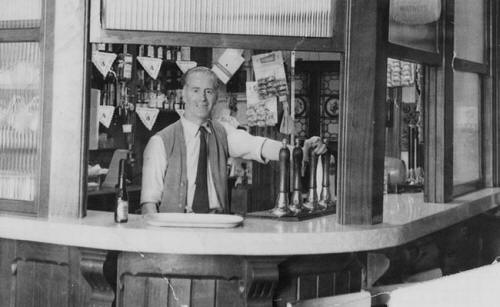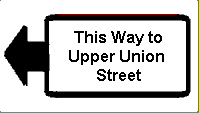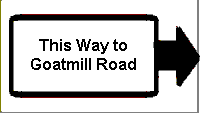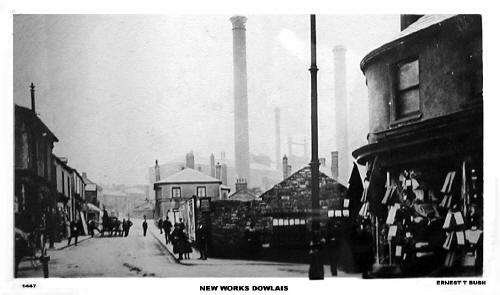 High Street 1896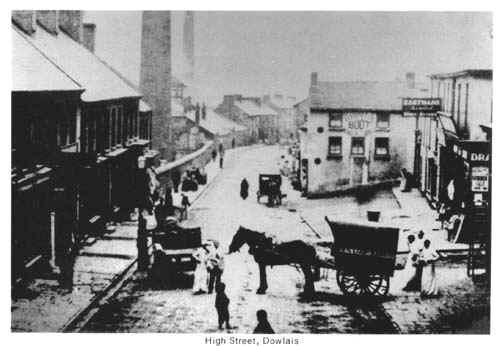 116, High Street, William Harris, 'The Tea Caddy'.
(from the Merthyr Express, September 29th 1925)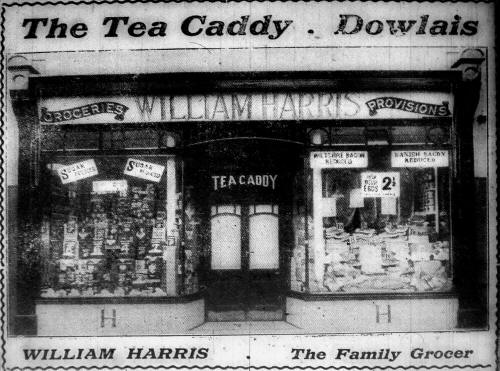 High Street, as above but now the Trams have arrived .Picture dates from approx 1904-08.The Tram is approaching the terminus at the Bush Hotel.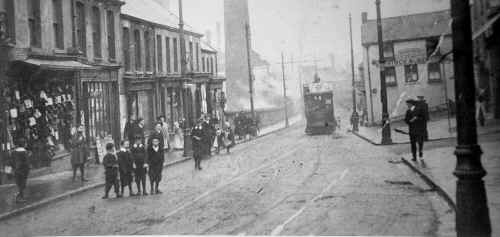 Bush Hotel c1885. Stagecoach, now departing.
The Bush Hotel and to the right the Bush Cafe - May 1967.
With Church Street in between, running up to Dowlais Library
(Photograph courtesy of Robert Thomas)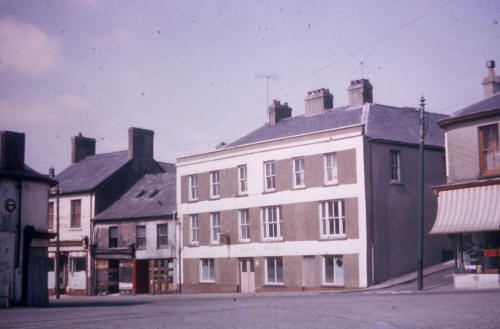 Bush Hotel in 1956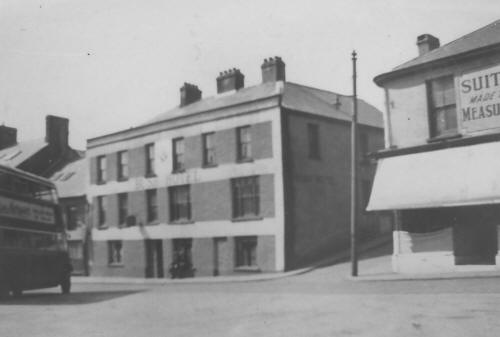 Upstairs on a Tramcar, Bush Hotel - 1920s.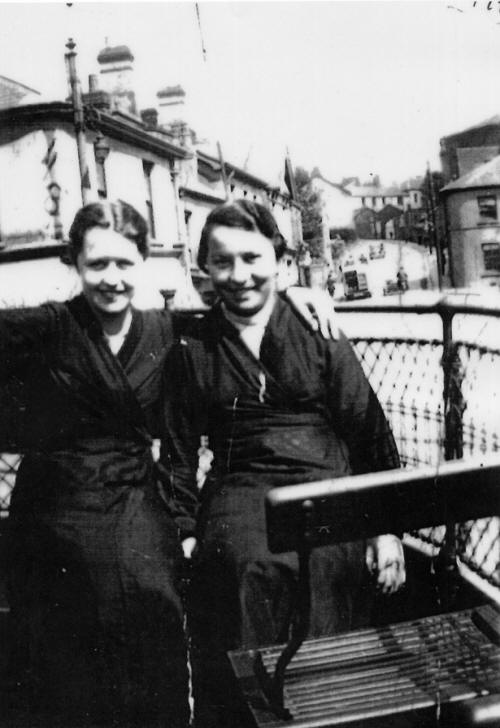 High Street 1890.
The Bush Hotel on the Left just above the pillar box.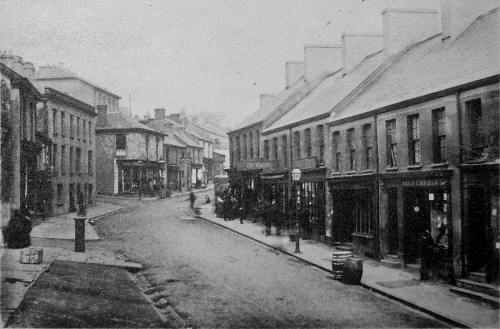 High Street 1905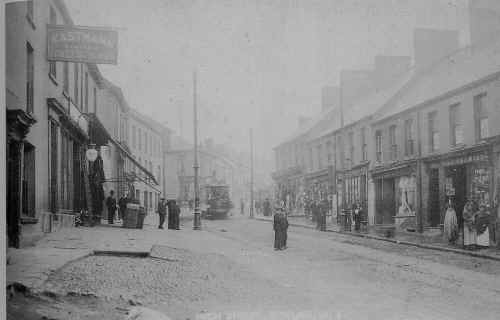 The Carmarthen Arms, Dowlais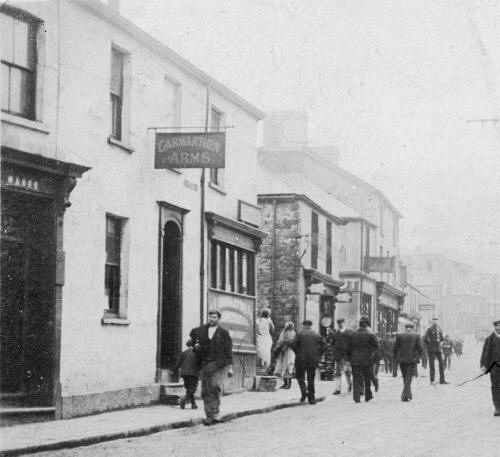 Prince of Wales Inn.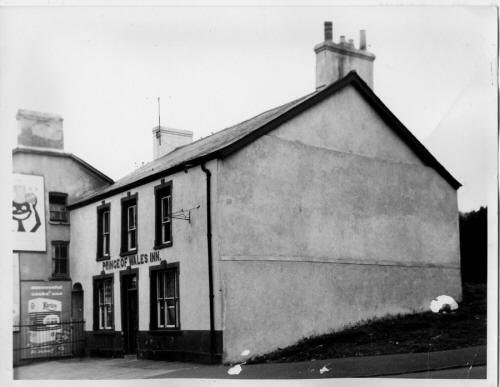 Horse Street.
The Forge & Hammer was here at one time. R. P. Rees the Chemist at the bottom, on the High Street.
The Whitey dominates the background.
(Photograph courtesy of Dr T. F. Holley)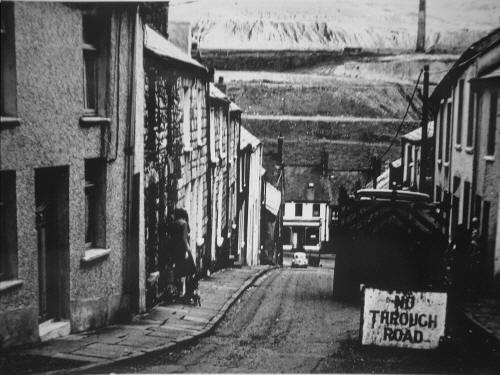 Wind Street - 1960s.
The lady on the left is Catherine 'Cassie' Lee (later Jenkins). Does anyone know the other lady's name?
(Information Courtesy of Tony Lee)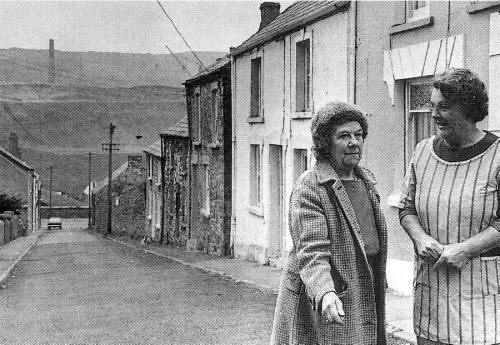 High Street in 1969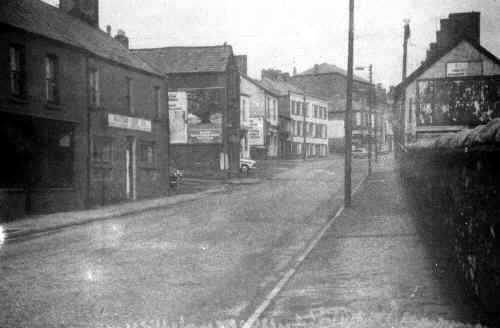 These two postcards show a similar view to above but taken circa 1905.
(Postcards courtesy of Mrs Gill Thomas, West Grove)
The Carmarthen Arms on the left.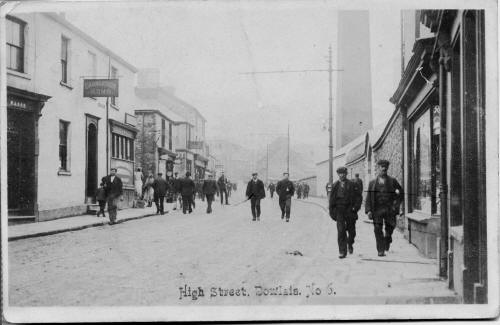 The Pelican Inn.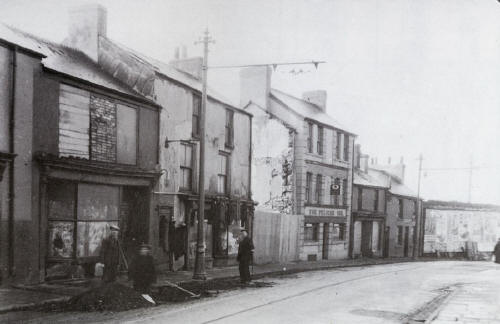 The same row as above, but thirty years later, what a sad picture.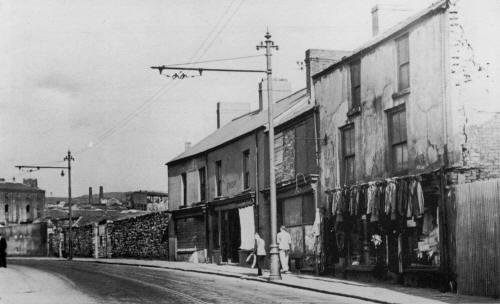 Taken at the rear of

the above buildings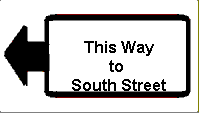 The Pelican Inn.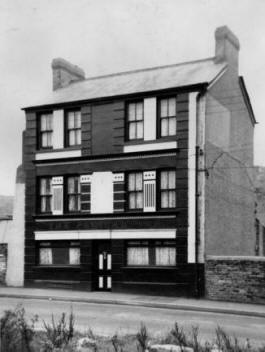 Do you have any photographs or information relating to Dowlais, Merthyr Tydfil?
If so, please contact us, by clicking the 'Contact Us' button.
To Map Page