The Castle Hotel Gardens
The Allotments
Rear of The Castle Cinema
Glebeland
Before the Telephone Exchange was built in the late 1950s
the land at the rear of the Castle Cinema was used as allotments.
Prior to that it was the gardens of the old Castle Hotel
<Click on the photograph to Enlarge>
From the Merthyr Express May 30th 1914.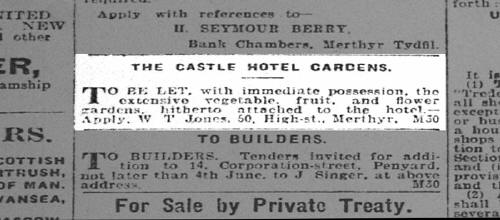 A 1920s aerial view of the Glebelands showing the allotments.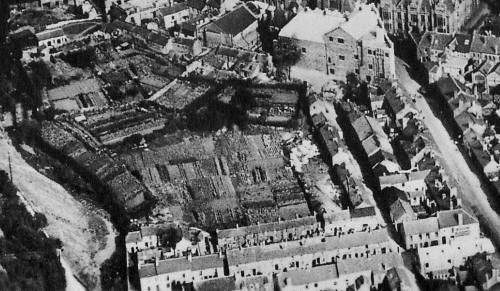 It's hard to believe that people could grow Flowers Fruit and Vegetables
just a few hundred feet from the town centre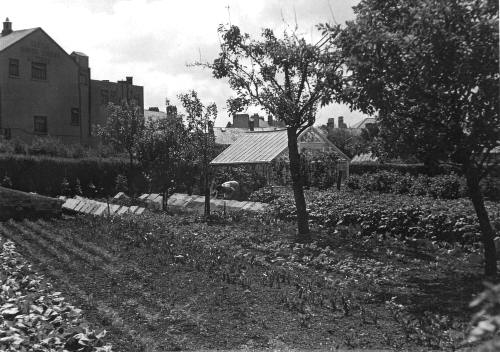 We received this Email Message from Keith Jones

Geoff,

Regarding your question 'Does anyone know these people?' in the Castle

Allotments, I have received information from a Mr. Lewis Edwards a family

friend and a former resident of Lamb Lane, that the couple in the photo are

Mr and Mrs Nicholas; proprietors of the fish and chip shop in Glebeland

Street.

Keith Jones.
Mr & Mrs Nicholas pose for a photograph. Note: Newfoundland Terrace in the background.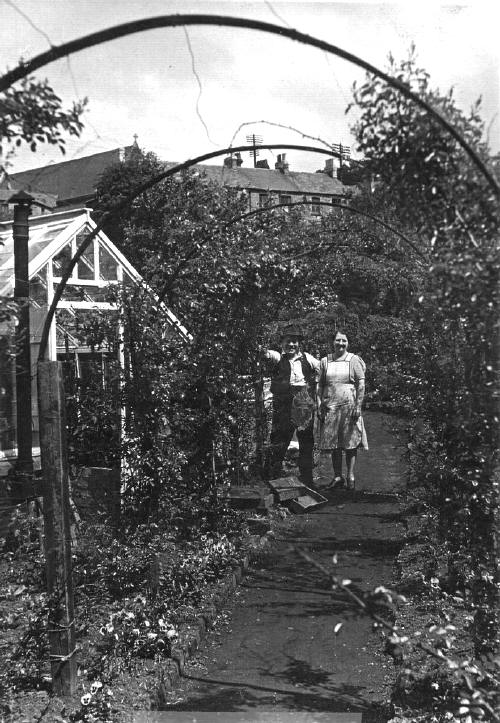 This one with their dog, just look at this floral display.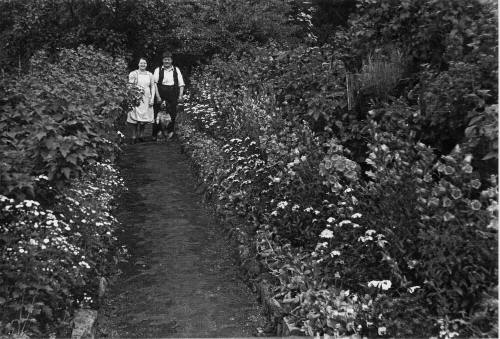 Mr Nicholas with his Cabbages.