Rhydycar Leisure Centre
Merthyr Tydfil
Rhydycar Sport and Leisure Centre

The first phase of this project was opened in 1975 with facilities for archery, badminton, basketball, boxing, cricket, football, golf, gymnastics, hockey, netball, table tennis, tennis, trampoline and volleyball.

The hall is also used for large functions such as parties, fashion shows, exhibitions and concerts.
Rhydycar Leisure Centre - April 1976.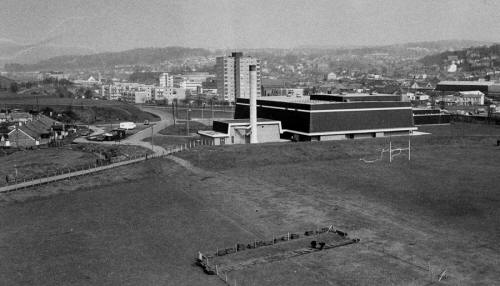 Rhydycar Leisure Centre
(Photograph Courtesy of Meryl Rees)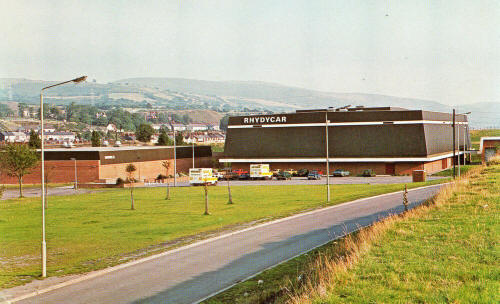 Rhydycar Leisure Centre in the 1980's.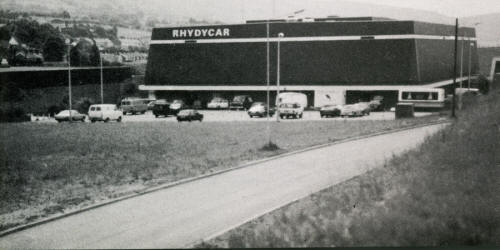 Gerald Morgan (Supervisor), Keith Watts (Supervisor), Linda Dennett (Staff)

(Photograph Courtesy of Byn Walters)

Cleaners Taking a Break

(Photograph Courtesy of Byn Walters)
Merthyr Tydfil Bowmen At Rhydycar - Circa 1975.
Top Row L-R: John Thomas, Trevor Vale, Graham Howells, Gordon Francis, Gordon Shand.
Front Row L-R: Raymond Evans & Steven Richards.
Raymond Says:
"We were paid about £50 to £70 by the Council to do the Fete and Gala. We used to charge about 50 pence to try and
hit a five pound note with three arrows if you did you won the five pounds. All the profit we made was used to hire Rhydycar
hall every Thursday for the club to shoot indoors in the winter months.
Sadly, the Merthyr Bowmen disbanded around 1995 after many happy years travelling to competitions all over Wales with
members including myself shooting for the South Wales team and Wayne Sheen and Martin Moss for the Welsh team wining
many times against the larger clubs."
(Photograph & Information Courtesy of Raymond Evans)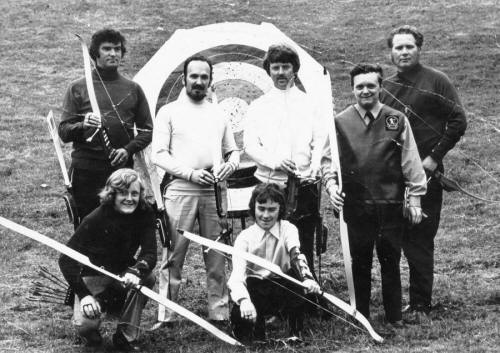 Keith 'Cheggers' Chegwin at Rhydycar Leisure Centre
(Keith Watts and Phillip Jones can be seen)
Merthyr Express - October 5th 1979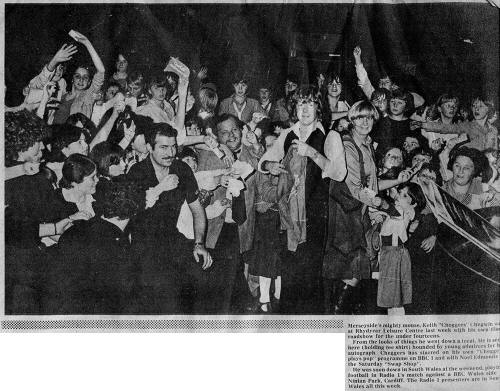 Various Stages of the New Rhydycar Leisure Centre Under Construction
(Photographs Courtesy of Jamie Mahoney)


Demolition of the old Rhydycar Leisure Centre - 20th October 2009
(Photographs Courtesy of Darren Treharne)
Do you have any photographs or information relating to Rhydycar Leisure Centre, or events that took place there?
If so, please contact us, by clicking the 'Contact Us' button.

To Rhydycar Page