Cyfarthfa Ironworks

<Click on photographs to enlarge>
Anthony Bacon started Iron production at Cyfarthfa in 1765. Richard Crawshay leased the works from Bacon's family in 1786, and in 1794 became the sole owner. In 1803 he employed 1,500 people and Cyfarthfa Ironworks was said

to be the biggest in the world.

Richard Crawshay died in 1810, and the works passed to his son William Crawshay. who appointed his son William II as manager, he took the works to it's greatest production levels, and made many improvements and developments. His son Robert Thompson Crawshay took over in 1847. Robert's refusal to change to Steel production ( Steel was becoming a more popular metal ), eventually brought about the works closure in April 1874.

Following Robert's death in 1879, the works was converted to a Steel production plant, by his son William Thompson Crawshay, at a cost of £150,000, and reopened in 1882. It again closed in 1910. In 1915 it was reopened to produce pig iron and shell steel during the Great War.

It finally closed forever in 1919. Dismantling was commenced in 1928.
A Cyfarthfa and Hirwaun One Guinea Note.

A Cyfarthfa and Hirwaun One Pound Note.

(Photograph Courtesy of William Jones)
Anthony Bacon's Mantelpiece.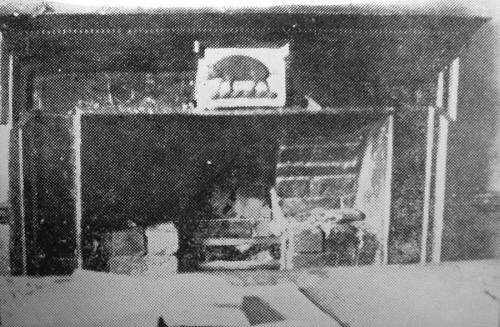 Cyfarthfa Works from the Air - circa 1920.
(Photograph courtesy of Gill Thomas)
A PRINT OF THIS

PHOTOGRAPH

IS AVAILABLE

IN OUR SHOP
How a Blast Furnace in works.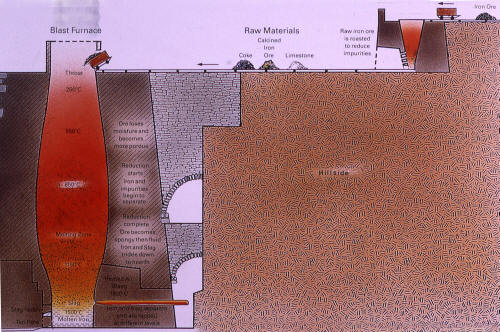 Cyfarthfa Works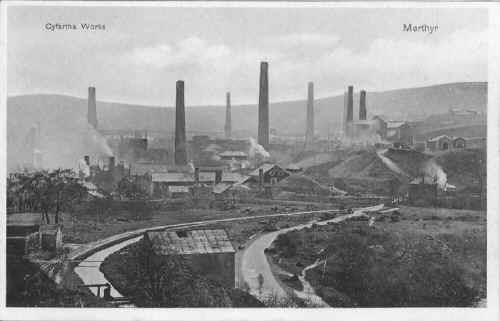 Cyfarthfa Ironworks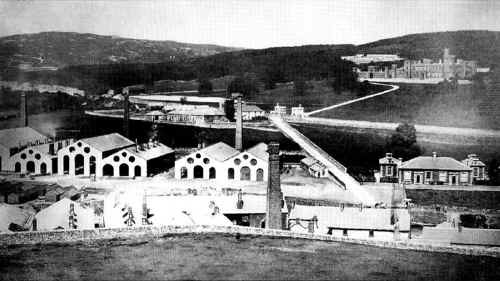 Blast Furnaces- 1881 During reconstruction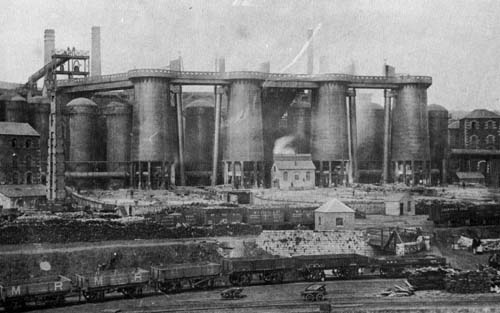 Cyfartha Ironworks was originally driven by water, this was one of the supplies of water.
The weir shown here is on the Taff Fawr, just below Cefn Viaduct, where the water entered a
Leat or channel (parts of which remain, and can still be seen today), to travel down to the works.
This was constructed by Charles Wood, who was contracted to build the furnaces in 1767.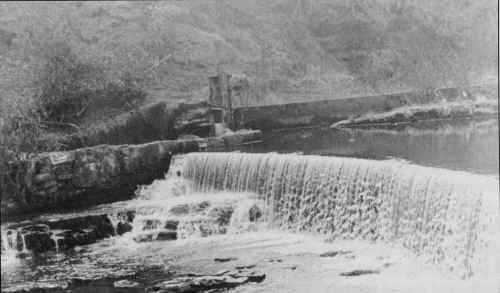 Pontycafnau Bridge, showing the water supply from the Cyfarthfa Lake joining the water supply from
the Taff Fawr Leat. These waters were used to turn the Water Wheels and later to feed the boilers which
worked the Blast Engines.
On top of the Blast Furnaces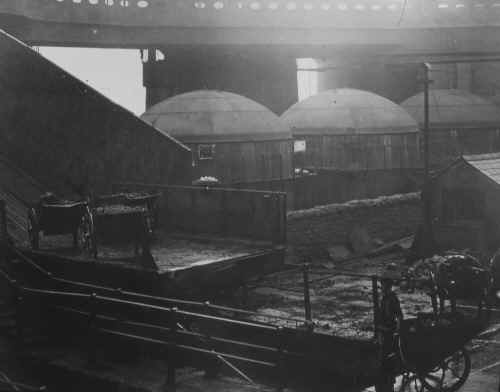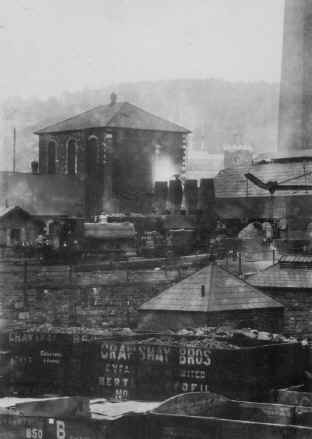 Blast Furnaces 1896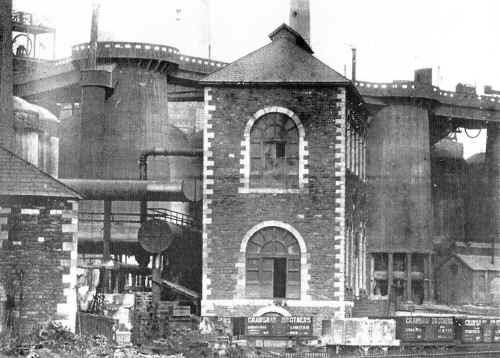 The Blast furnaces circa 1890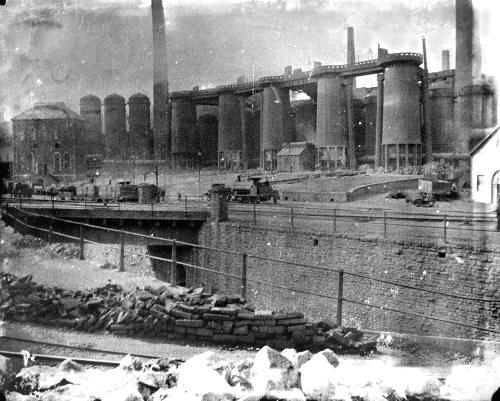 Cyfarthfa Blast Furnaces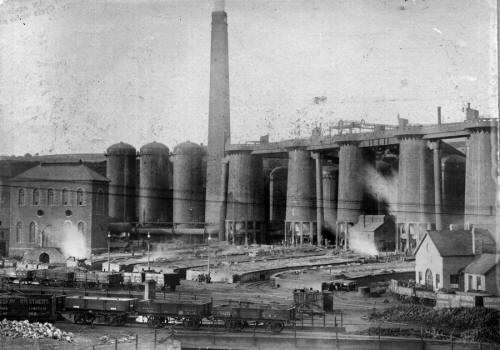 Cyfarthfa Works 1894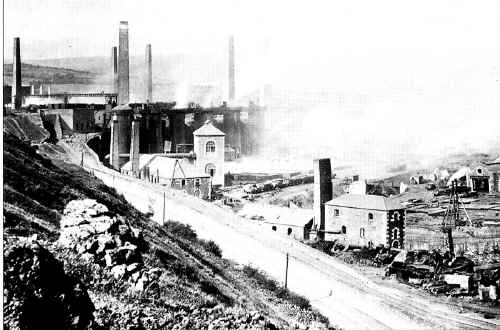 In 1802 Nelson made a surprise visit to Cyfarthfa, it is said that

Richard Crawshay cried with joy, and announced to the workmen,

"This is Nelson, shout you Beggars!"
Cyfarthfa Coke Ovens C1900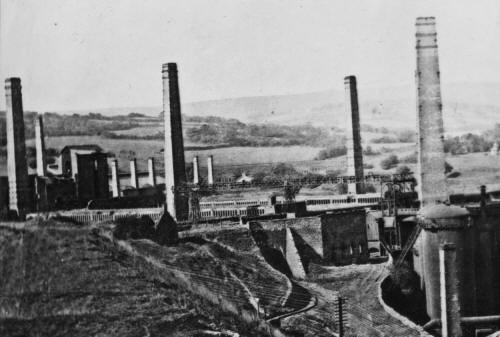 Cyfarthfa Works.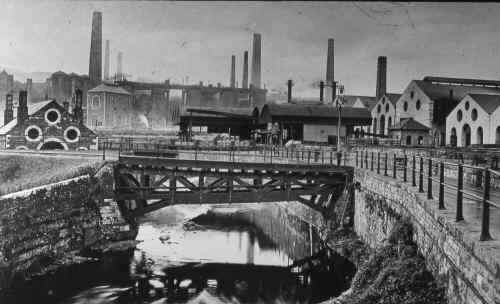 Cyfarthfa Works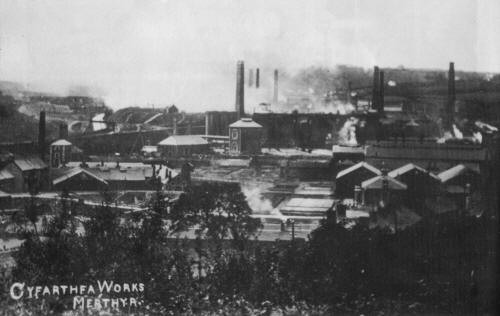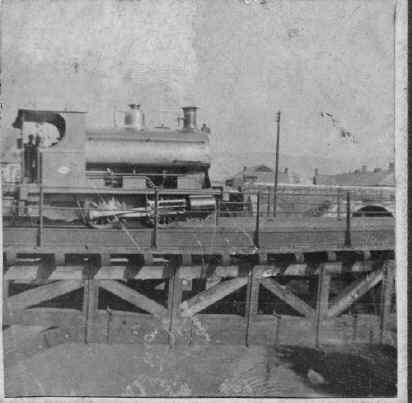 A Typical Cyfarthfa works 'A' framed Iron bridge.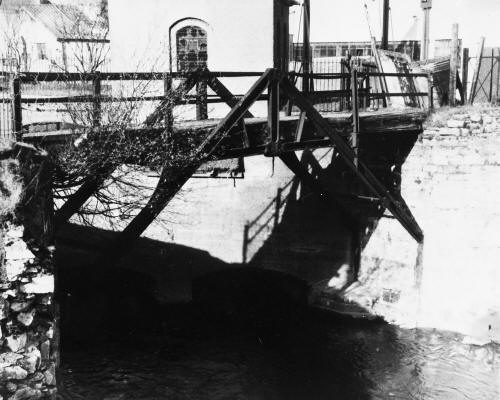 Do you have any photographs or information relating to Cyfarthfa Iron & Steel Works?
If so, please email us, by clicking the 'Contact Us' button.


To Cyfarthfa