Berry Square
Dowlais, Merthyr Tydfil
<CLICK ON THE PHOTOGRAPH TO ENLARGE>
(Photographs courtesy of David Watkins)
Berry Square - 1971
(Postcard Courtesy of the John Owen Collection)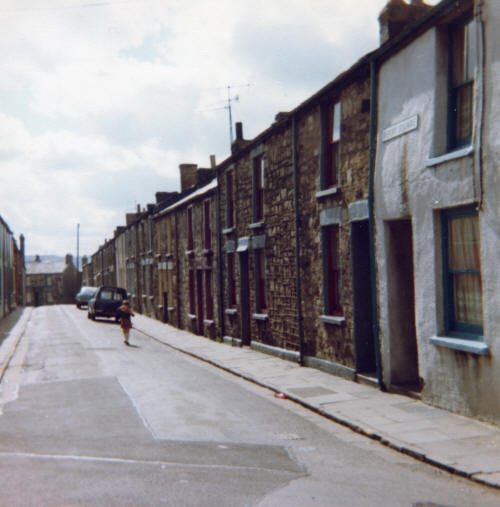 Rear of the Morlais Tavern in the 1970/80s.
When the Berry Square houses were demolished, this view of the rear of the Morlais Tavern revealed.
(Photograph Courtesy of Dai Rumble)
Old Berry Square in the 1960s.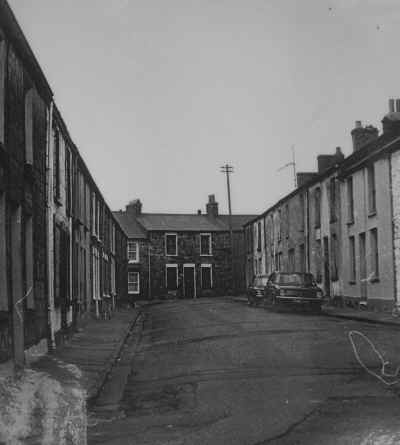 Berry Square - Late 1970's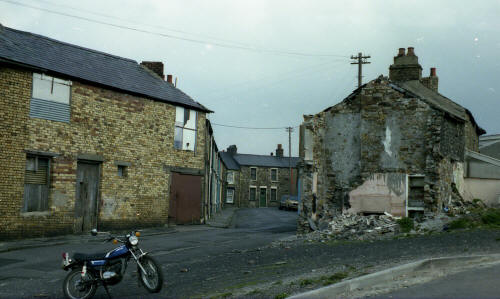 Do you have any photographs or information relating to Berry Square, Dowlais?
If so, please contact us, by clicking the 'Contact Us' button.