Swansea Road Football Club
Swansea Road, Merthyr Tydfil.
The Swansea Road Football Team was set up in the early 1960s, and coached by Ieuen Evans.

One of these three teams below were probably the first to represent Swansea Road.

The Senior Team competed in the Senior League and were champions on a number of occasions

The Under Nineteen's Team also played in the Merthyr League, and were also winners.

The under Sixteen's competed initially in the Boys Clubs of Wales Trophy and were winners in 1965 and 1966.
Senior Team 1964
Back Row L-R:- Fred Pearson, Billy Manns, Berwyn Newby, Dick Price, Jud Davies, Lyn Childs, Glyn Watkins, Spud Murphy, Ieuan Evans (Coach)
Front Row L-R:- Tony Davies, Bernard Donovan, John Benbow, Alan George (Not Me), Roy Cross, missing from the photograph Ron Walton
Photographs and information with courtesy of Malcolm Evans)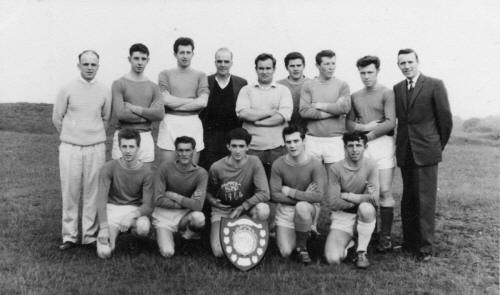 Under Nineteen's Team 1964
Back Row L-R:- Geoff Turner, Gwyn Williams, Howard King, Dick Price, Fred Pearson, Dennis O'Neill, Ieuen Evans (Coach), Dai Delaney, Colin Casey, Dennis Morrison.
Front Row L-R:- Malcolm Carey, Clive Thomas, Geoff Talbot, Keith Brooks, Derek Williams.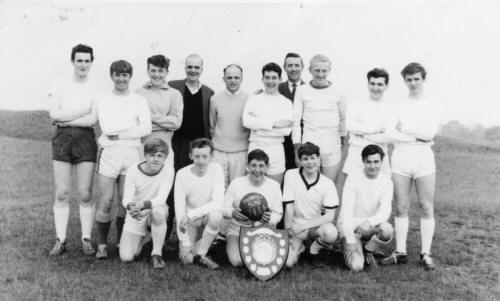 Under Sixteen's Team 1964
Back Row L-R:- Dai Sullivan, Kelvin Davies, Royden George, Lyndon Jones.
Middle Row L-R:- Ieuan Evans (Coach), Benny Clarke, Brian Griffiths, Alan Pike, Barrie O'Keefe, Malcolm Evans, Geoff Talbot, Dick Price.
Front Row L-R:- Alan Owen, Alan Llewellyn, Alun Mullins, Gary williams, Robbie Quinlan.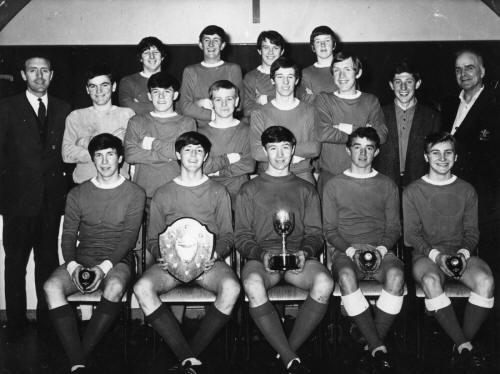 Under Nineteen's Team 1964
Back Row L-R:- Geoffrey Talbot, Alan Jones, Howard King, Bleddyn Williams, Fred Pearson (Trainer), Dennis Morrison, Granville Jones, Les Barlow, Gordon Evans
Front Row L-R:- Gwyn Williams, Colin Carey (captain), Dennis O' Neill, Clive Thomas
(Photograph courtesy of Margaret Pearson)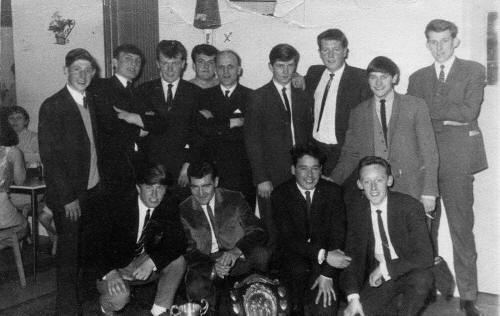 Swansea Road Boy's Club after winning the Boys Clubs of Wales cup, beating Troedyrhiw Boys Club 2-0 in the final
Back Row L-R:- Mr. G Talbot (Treasurer), A. Owen, L. Jones, B. Clark, B. Griffiths, A. Pike, K. Davies, B. O' Keefe, D. Sullivan, R. George
Front Row L-R:- Mr . I. Evans (Secretary), M. Evans, A. Llewellyn, A. Mullins, C. Williams, R. Quinlan, Mr. R. H. Price (Chairman)