Old Merthyr Tydfil. com
Help Page
This page is for photograph identification.

If you can help identify any photograph please email us.
<Click on the photograph to enlarge>
Amy Kitcher sent in this photograph of a machine called the 'Iron Duke', with workmen sitting proudly on it.
Unfortunately part of the photograph is missing but do you know what or where this machine was?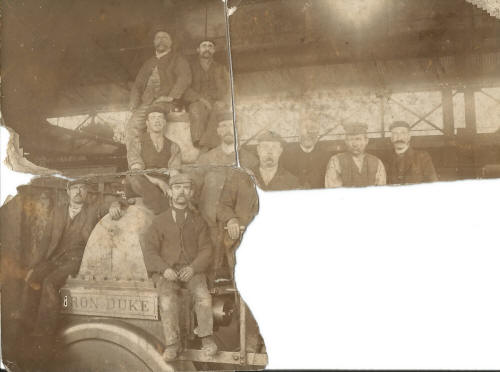 Richard Goldsworthy sent us this photograph with his grandfather John Goldsworthy in, the photograph is thought to be taken at
a Merthyr Tydfil Waterworks.
Do you recognise the building in this photograph, or have any information which may help?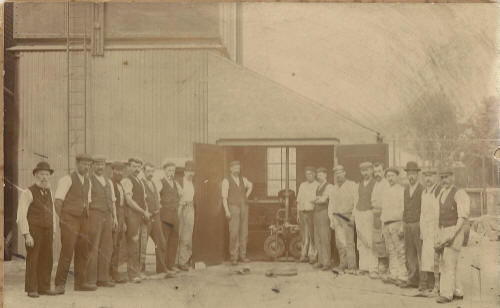 Mike Stokes sends us this photograph of a carnival float, probably from the Treharris / Quakers Yard / Nelson area. The float is dedicated to rationing or the end of rationing, with a stick-of-rock suspended above children. They are wearing banners, showing major confectionary brands. The sides of the lorry are decorated in confectionary advertising material.
Do you recognise yourself? Can you give us any information? If so, please contact us!
Update (09/06/2012): Ray Davies tells us: Definitely Nelson. The man on the left is Mr Broadstock who was still living in High Street about 12 years ago. There may be a connection with St John's Church as Mr Broadstock was a member of the congregation. I remember him from Sunday School in the 1960s.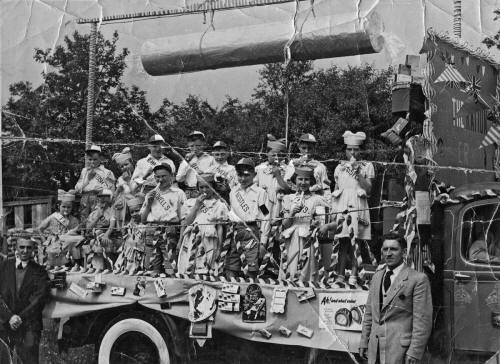 Mike Stokes sends us this photograph of David Miles' shop which was either in Treharris or Nelson.
Do you know where this shop was located? If so, please contact us!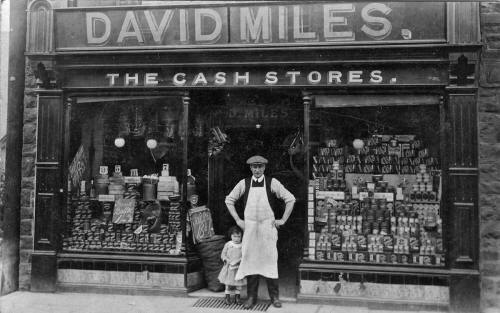 Can anybody help with information for this photograph of Boy Scouts outside High Street Chapel Hall in Chapel Street? Particularly, the name of the lady with glasses (extreme left), the Reverend (4th from left, back row) and approximately the year the photograph was taken.
Update (11/12/2010): Carl Llewellyn tells us the lady with the glasses is Mrs. Rose Lloyd formerly Miss Snow, her father was a deacon in High Street, where she was a member.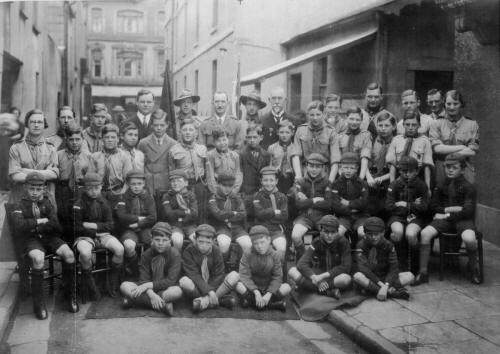 Factory Workers Unknown - Can you help?
Update (08/01/14): Thomas England tells us :- "The factory is Hoover's and the lady at the bottom right corner is Catherine ''Kitty'' Thomas."
Update (31/03/14): Kath Llewellyn says:- "group of women is not Hoovers it is actually Kayser Bondor Ltd Dowlais. The lady on left is my Mother
Kathleen Jones from Aberfan. She worked there until the Aberfan Disaster when she lost her daugther."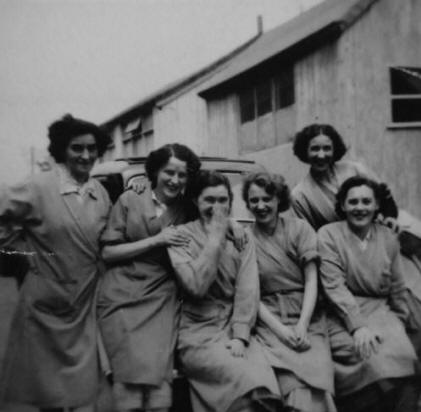 Unknown Image - We don't know if this is even Merthyr?
If you can help please email us by clicking the contact us button.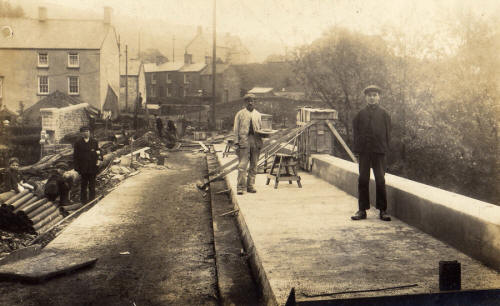 John Street, Georgetown.
Can anyone identify the occasion for the 'President' sign?
(Photograph Courtesy of J Winsor)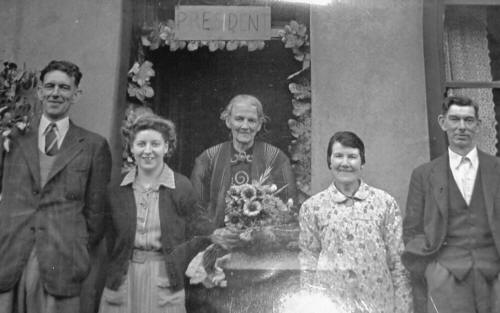 Unidentified Football Team?
Philip Harries is standing second from left.
(Courtesy of John Winsor)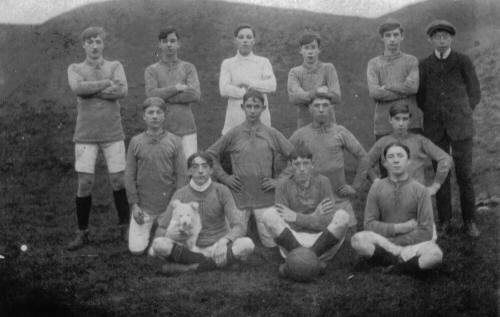 Mr. J. Winsor would like some more information on Mr. Thomas' death & inquest.
If anyone has any information, please email it to Old Merthyr Tydfil and we will forward it to Mr. Winsor.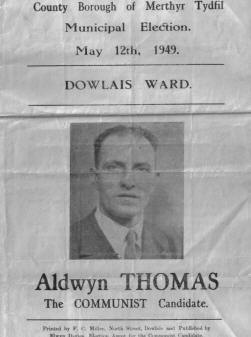 Paul Taylor sent us this one of a school, with children dancing around a Maypole.

Hi Alan,

I hope you don't mind me contacting you as I'm trying to identify the attached photograph. After posting on a family history forum I'm told the style looks very much like it could be on the Cilhaul Estate in Treharris. I wonder if you might recognise it at all? The photo did actually come from Wales but of course that doesn't necessarily mean it was taken there.

Any help/ideas would be great.

Regards,

Paul.


If you can recognise it please Contact Us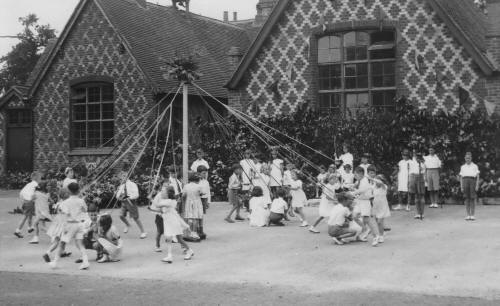 Can you help identifying any of these photographs?
If so, please email us, by clicking the link below: