A SHORT HISTORY OF ・BRONYGARTH・
・Bronygarth・, or ・Pen y Cae・ as it was originally called, is an Edwardian villa located on the corner of West Grove and Gwaelodygarth Lane, immediately opposite ・Gwaelodygarth House・. It is set in about three-quarters of an acre of land and was built in about 1908.
<![if !vml]>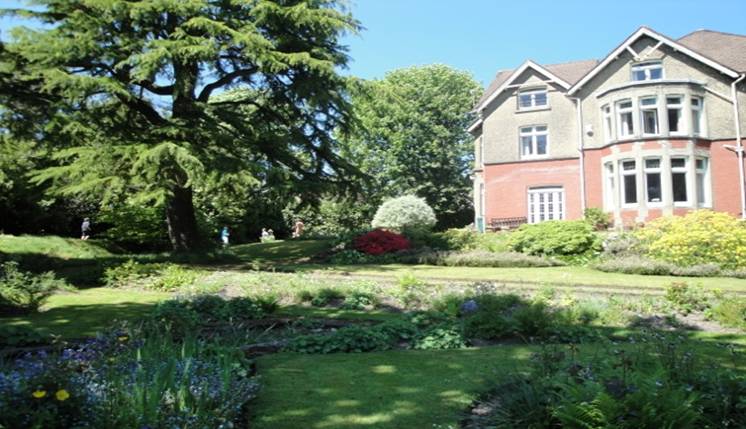 <![endif]>


The land on which the house was built, was originally owned by William Meyrick, who also owned the land on which Pentwyn Villas and ・Rockwood House・ were built, and for whom Meyrick Villas is named. On his death in July 1852 he bequeathed his land to his three granddaughters ・ Ethyl Margaret Meyrick, Isabella Mary Eddington and Emma Catherine White, none of whom lived locally. Ethyl Margaret Meyrick later married a George Swaby and it is their daughter, Marion Frances Swaby (later Gay) whose name is shown in principal as the vendor of the lease in April 1910 to Mr J W Morris.

The new owner, Mr John Walter Morris, lived in 6, High St, Merthyr and was by occupation an Outfitter. The deeds of April 1910 indicate that ・Bronygarth・, which at this stage was still called ・Pen Y Cae・, had already been built, and came with a 99 years' lease commencing 1st August 1908. The annual rent was cited as

£

3500. The buyer this time was F.

L.

600 for the freehold.

Frederick Lawrence Glyn Bevan had been born and brought up in ・Ardwyn・, the house opposite ・Bronygarth・ on the other side of West Grove. His father, Frederick John Bevan was a self employed Manufacturers' Agent, and on his death in July 1947, his sons, Clive and Glyn, took over the business. Glyn was educated in Clifton College Bristol, and in Magdalene College Cambridge but during the war he had served in the navy, being based at Freetown in Sierra Leone, Admiralty in London and latterly in Columbia in Ceylon. It was in Ceylon, at a New Year's Eve dance in 1945, that he had met his future wife, Mary Winifred Tann, who was stationed there as a WRN.

Glyn and Mary had stayed in touch after the war, and had become engaged in August 1950. So when ・Bronygarth・ came on the market that summer, it seemed too good a chance to miss and Glyn's mother bought it for them as a wedding present. As the house had been auctioned, Glyn and Mary (and various family and friends who spied a good opportunity for wedding presents!) paid another 」450 for all the furnishings and fixtures and they moved in following their wedding in March 1951.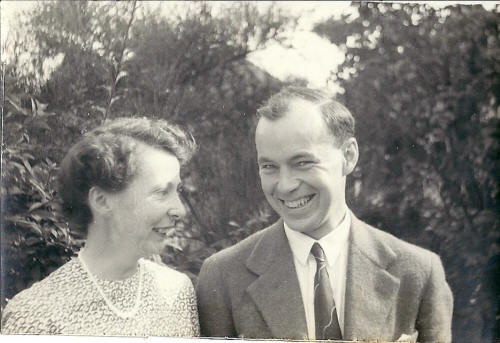 Mary stated once that when Glyn asked her if she wanted to live in an Edwardian house following her marriage, her heart sank as she imagined a cramped and dark house, her experience of South Wales being based mainly on visiting her aunts in Abertillery between the wars.
In fact she found ・Bronygarth・ to be light and airy, with large, spacious rooms. The house was spread over three floors and had six bedrooms, one of which Glyn used as a study and office, three bathrooms complete with original bathroom suites and had retained its original features such as fireplaces, tiling coving, stained glass windows and rare curved oak panelling in the hall. Mary fell in love with the house at first sight and never regretted the move.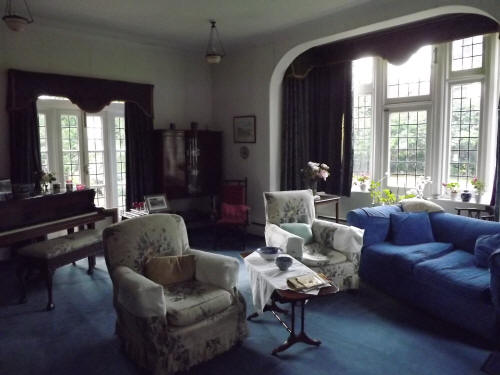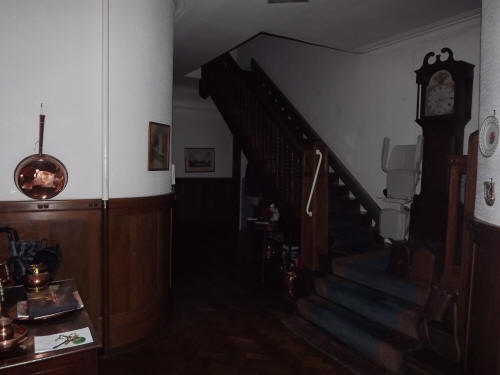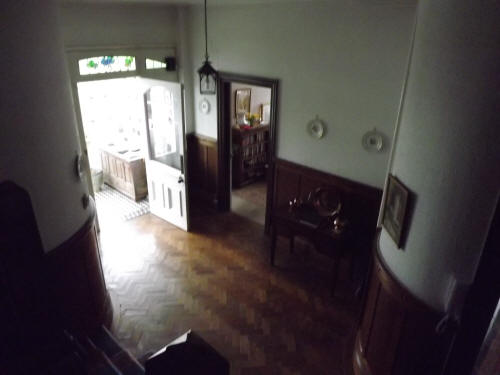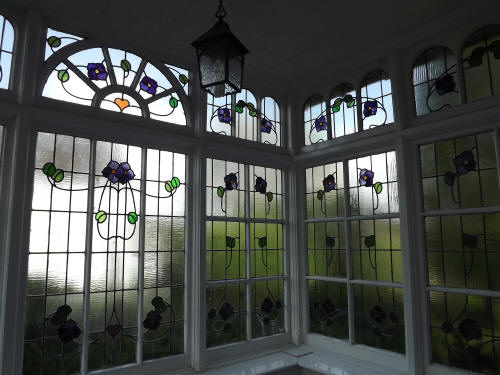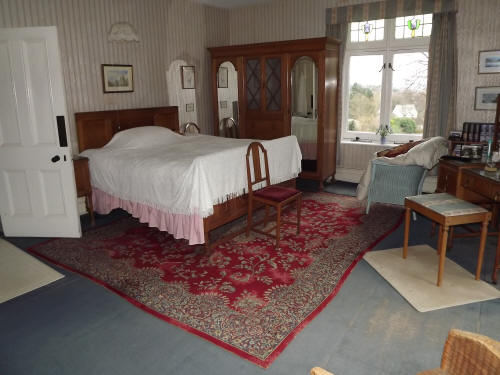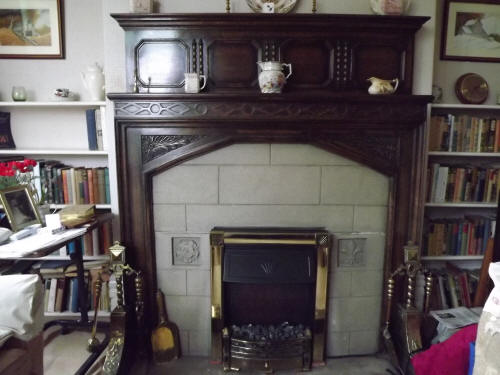 During their tenure, Glyn and Mary made only minor adjustments to the furnishings and decoration of the house, but they did make substantial changes to the garden. Glyn dug out two ponds ・ a serpentine-shaped one near the house, and a rectangular one at the bottom of the garden; he laid out geometric rose-beds, put in cinder paths and semi-circular steps; built a large rockery running across the front of the house, which he planted with azaleas and heathers. In the bottom south-east corner of the garden he had a greenhouse, compete with grape vine; potting shed and vegetable patch. There was even a full sized grass tennis court running parallel to West Grove, and Mary had been known to grumble at the time it took to cut the grass!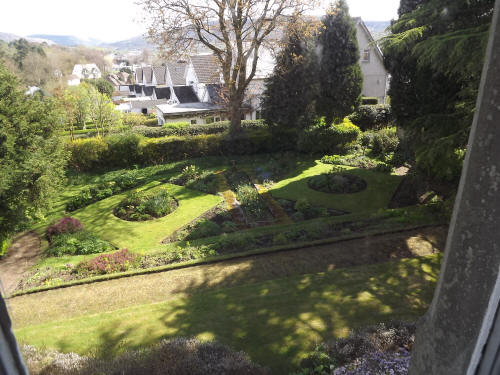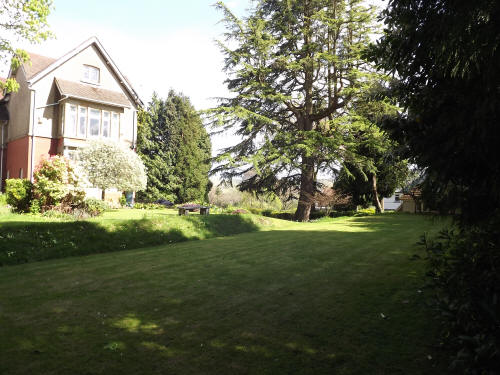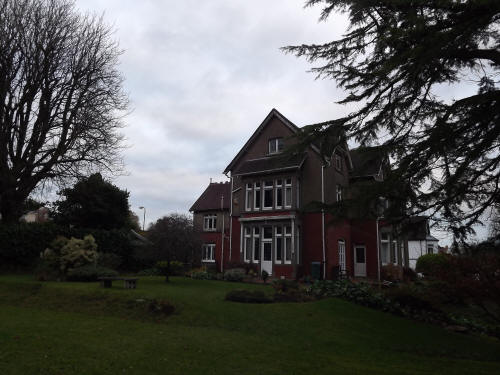 Following the death of Mary's father in the 1970's, they converted the coach-house/garage at the bottom of the garden (now 35 West Grove) into a two-bedroom bungalow for Mary's mother, where she lived until her death in 1989 at the age of 97.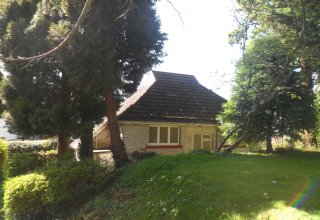 (picture courtesy of Derek B Phillips Estate Agents)
Glyn and Mary were to own the house until they died, Glyn in August 1994, and Mary who had been bequeathed ownership of the property by Glyn in 1990 as he became increasingly frail, lived there on her own until her own death in December 2013 aged 91.