Taff Vale Railway Station
Merthyr Tydfil
<Click On The Photograph to Enlarge>
Taff Vale Railway Station.
(Photograph Courtesy of David Shettle)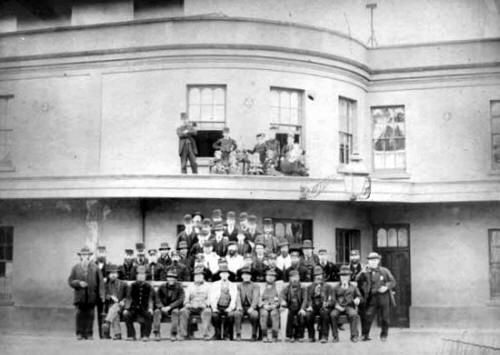 The Taff Vale Railway Station - Later to become the Plymouth Street goods Yard - On a Wintry Day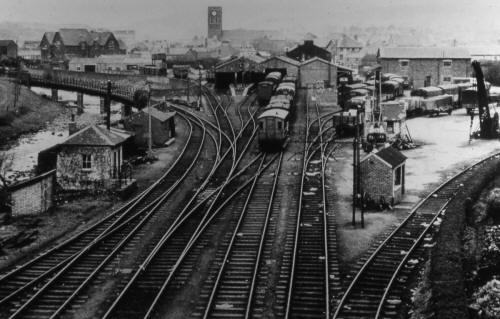 Plymouth Street Goods yard. - under BR.
(Postcard Courtesy of the Leo Davies Collection)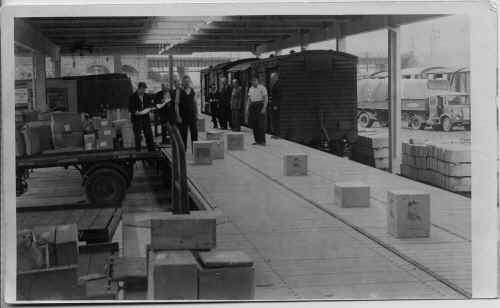 Taff Vale Goods Yard Staff - 1950's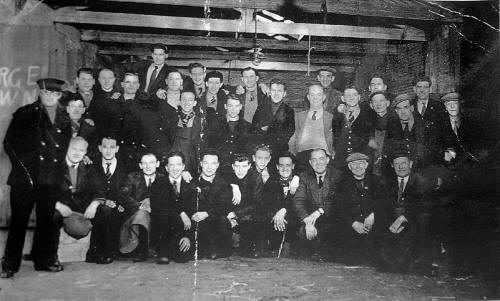 G.W.R. Transport at the Taff Vale Station.
The vehicle on the left looks like a Steam or an Electric vehicle, does anyone know what it is?
(Photograph by Lilian Snow, courtesy of Anita Farrell)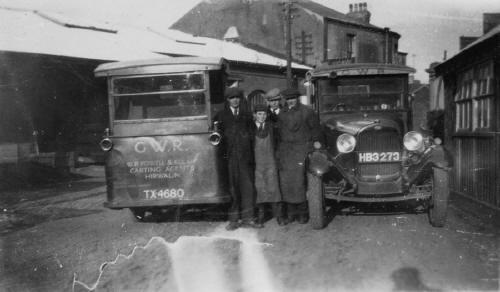 Sidings at the back of theTaff Vale Railway Station, July 1935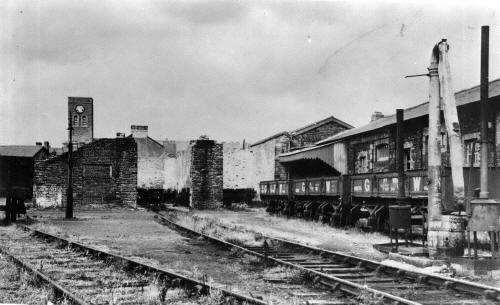 Do you have any photographs of the Taff Vale Railway Station, Merthyr Tydfil?
If so, please contact us, by clicking the 'Contact Us' button.

To the Map Page